Description
Why Flex™ technology is different?
The first breast pump shield designed to adapt to your shape – rotates 360°, four tunnel sizes, flexible rim
Developed following four clinical studies and shown to improve milk flow
PersonalFit Flex™ Breast Shield
It's a whole new pumping experience, personalised to you.
The new PersonalFit Flex™ breast shield was developed with the help of a team of research scientists and breastfeeding mums. It's designed to easily adapt to your shape, and encourages your milk flow by helping prevent compression of the milk ducts. This makes it easier for every mum to find the pumping position that's most comfortable for her. The result? More comfortable, more efficient expression, shaped around you.
Our research scientists tested the PersonalFit Flex™ breast shield in four clinical studies with breastfeeding mums. Across more than 1,000 pumping sessions, they proved it delivered more comfort and efficiency. Like every Medela product, our Flex™ breast pumps are designed to make breastfeeding easier, so you can feed your baby with your amazing milk for longer.
PersonalFit Flex breast shield is compatible with all Medela breast pumps (use the original connector that came with your Medela breast pump).
*Can also fit Maymom Narrow Neck Base Connector for Medela (2pc) (click here)!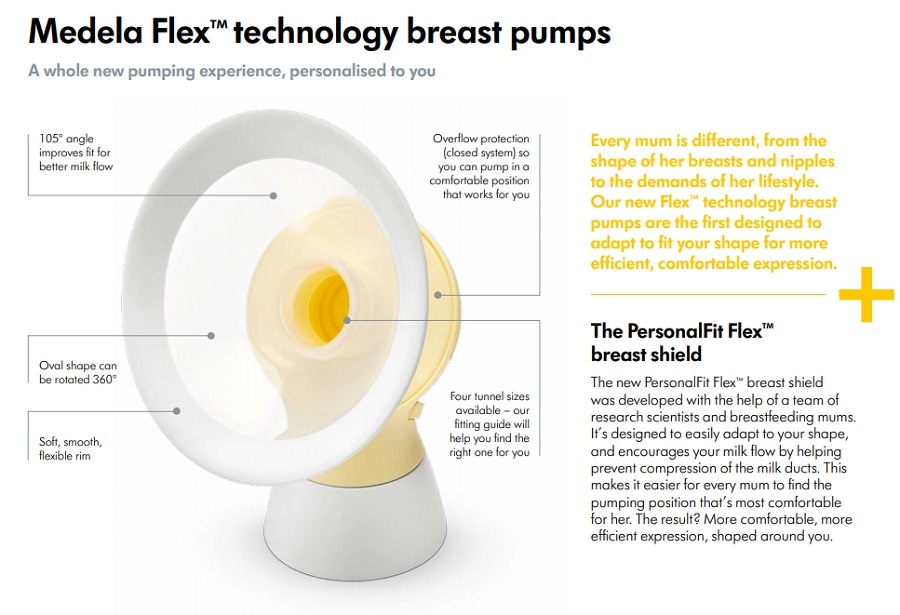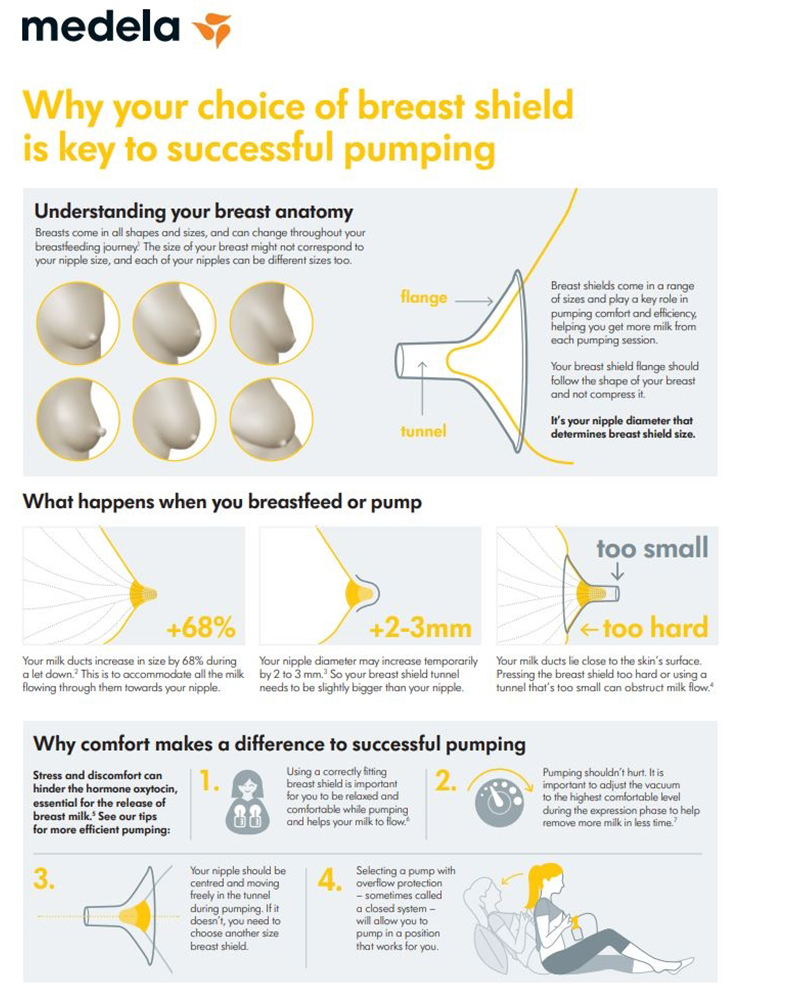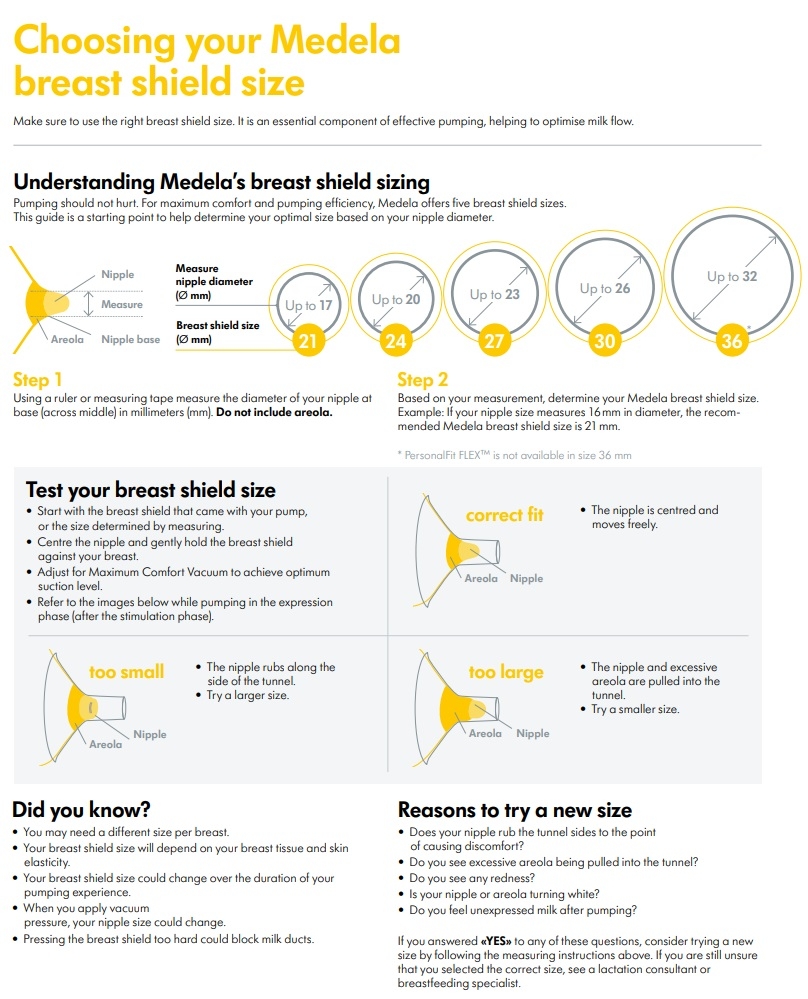 Cleaning & Care Instructions
Clean the breast shield immediately after use to avoid drying up of milk residues and to prevent growth of bacteria.
Only use drinking-quality water for cleaning.
Take care not to damage parts when using a brush.
Do not use abrasive washing-up liquids/ detergents when cleaning the breast pump or pump set parts.
Disassemble the pump-set into its individual parts.
Wash – before 1st use and after each use
Rinse all parts with cold, clear drinking-quality water (approx. 20°C).
Clean these parts with plenty of warm, soapy water (approx. 30°C). Use a commercially available washing-up liquid, preferably without artificial fragrances and colouring (pH neutral).
Rinse the parts with cold, clear drinking-quality water for 10–15 seconds (approx. 20°C). Dry after washing.
Sanitise – before 1st use and once a day
Cover the breast shield with water and boil at least 5 minutes. As an alternative to boiling use Quick Clean bags in the microwave in accordance with the instructions.
Drying/ Storage
Dry with a clean cloth or leave to dry on a clean cloth. Put the clean parts in a clean storage bag or a clean environment. Do not store parts in an airtight container/bag if moist. It is important that all residual moisture dries.